STATE OF
THE MARKET
The traditional process for developing product packaging is anything but efficient. While companies invest millions of dollars bringing new products to market, identifying a packaging solution is almost an afterthought. Since most companies are not in the packaging business, outside services are usually required. And developing a packaging system typically requires a linear hand-off of data from participant to participant, along with the need to account for hundreds of variables, from dimensions, materials, and design to environmental and regulatory information, company-specific policies, units of measurement, legal requirements, raw materials usage, recycling, and much more. In addition, the managers of the process must rely on inconsistent document-based specification systems, a globally fragmented supply base, no centralized packaging management, and a lack of industry standards.
Traditional technology approaches, such as CAD-based software, collaborative applications, and emerging Web-based marketplaces, address limited aspects of the packaging equation. However, these technologies are not packaging-centric, and communicating through the supply chain still requires frequent, tedious and time-consuming copying and delivery to participants in the process.
A standardized packaging management system makes it easier to modify product packaging as needed to address changes in product value, fragility or configuration, or in distribution or regulatory systems. By creating the tools and systems to control the entire packaging process, a company quickly gains packaging competency to better contain both costs and waste, streamline communications, and increase profitability.
IntellaPac provides real-time visibility and easy, universal access to the full range of packaging information found throughout both the enterprise and the supply chain, resulting in improved control, cost reduction, and competitive advantage. IntellaPac provides the ability to speed packaging development cycles, facilitate collaborative identification of optimum packaging solutions and reduce the time needed to develop and exchange information
Contact
Info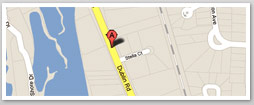 Address:




IntellaPac, PRO.


1383 Dublin Rd. Columbus, Oh. 43215
614-486-2287